You can add an extra layer of security to your Simwood account by enabling two-factor authentication (2FA). With 2FA enabled, every time you log in to the Simwood Portal, you'll be asked to enter a verification code along with your password.
Setting up 2FA
You'll need to download and install an authentication app on your phone or other mobile device. You can use most Time-Based, One-Time Password (TOTP) applications, a couple of options are:
- Google Authenticator
- Duo Mobile
- 1Password
- Microsoft Authenticator
Sign into the Simwood Portal and click on the Accounts tab.

Select TOTP and enter a key name - this is the name of the device you will retrieve your codes from so you can name it, "My Phone" for example.

Click Add TOTP device.

Open the authenticator app on you mobile device and add a new account. This is usually done by tapping the + icon.

Scan the QR code by using your device's camera or you can choose to enter the code manually.

In the portal, type in the verification code that your authentication app generates and click Verify.

2FA will now be enabled on your account and from now on when you log into the portal, after entering your username and password as usual, you will be prompted for a one time password which will be given to you by your authentication app.
But I don't want to have to use the app each time I log in...
Good news! You can register your device so that you don't need to:
Click on the Accounts page and select the Device tab.

Name your device for example, "My Computer" and click Add this device.
Your device is now saved.
Rescue codes
If you lose your phone or deleted your authentication app, you can use rescue codes to sign in to your account. These codes were generated once you set up your 2FA and are located on the Rescue tab.
We recommend that you make a note of these codes and store them somewhere safe.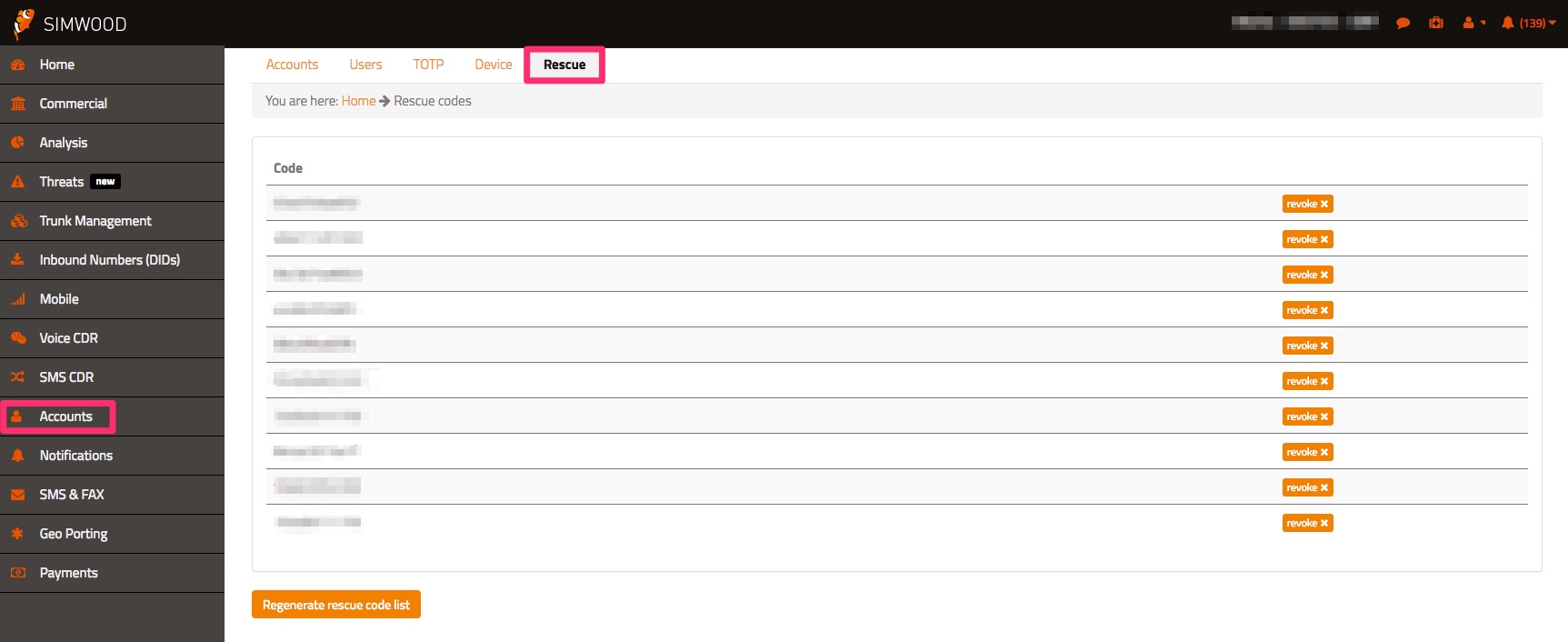 If you've lost your rescue codes or are unable to access them, please contact team@simwood.com.