After installing the extension (see how), click the logo in the top right-hand corner - first-time users should see the message below. Click "Next" to continue.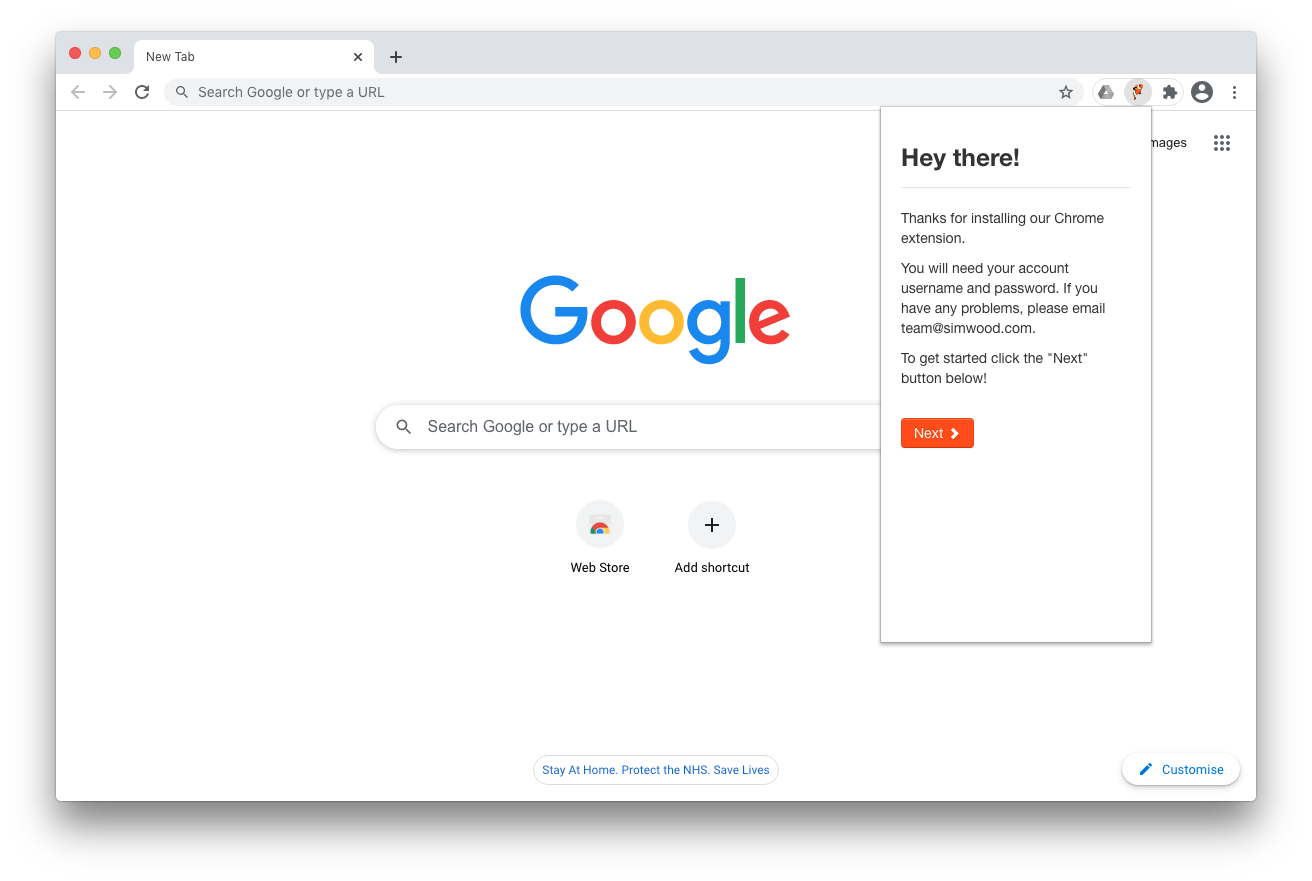 Enter your Simwood Direct username and password, then click "Login".
You will be prompted to choose your phone extension from the list. When using the click-to-dial functions, the system will call your handset first, then connect you to the number entered - so make sure your handset/soft-phone is nearby!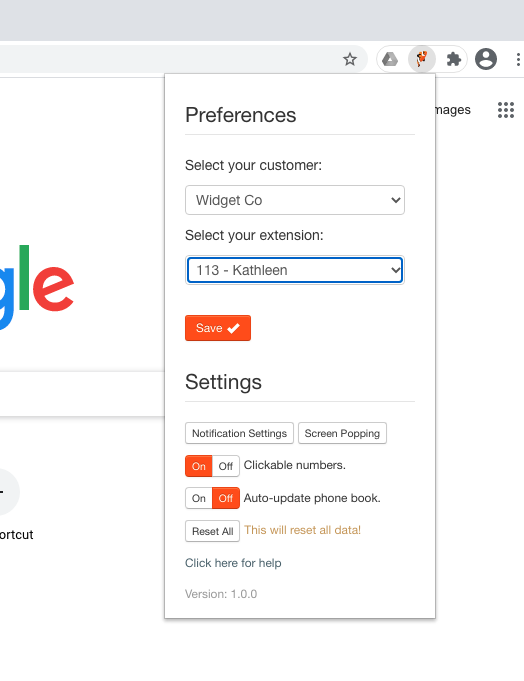 Click "Save" and you are ready to start using the extension.