What is Stripe Integration
Please note: Although we arrange the payments, we are not directly involved in handling the money - this is all handled by Stripe on your own account with them.
The Stripe integration on your Partner account can be used in two different ways, depending on how you set up your customer:
Pre-Paid: Customers will top up (add credit to their account) for calls outside of any bundles. Monthly invoices (eg for seats or bundle charging) will be charged via the Stripe card.
Post-Paid: Customers will have a card on file for regular invoices/subscriptions.
Remember: Bundles are charged upon acquisition, even if they are added partway through a month. If you have pro-rata enabled this will charge a portion of the bundle proportional to the remaining days of the month.
Setting Up Stripe Integration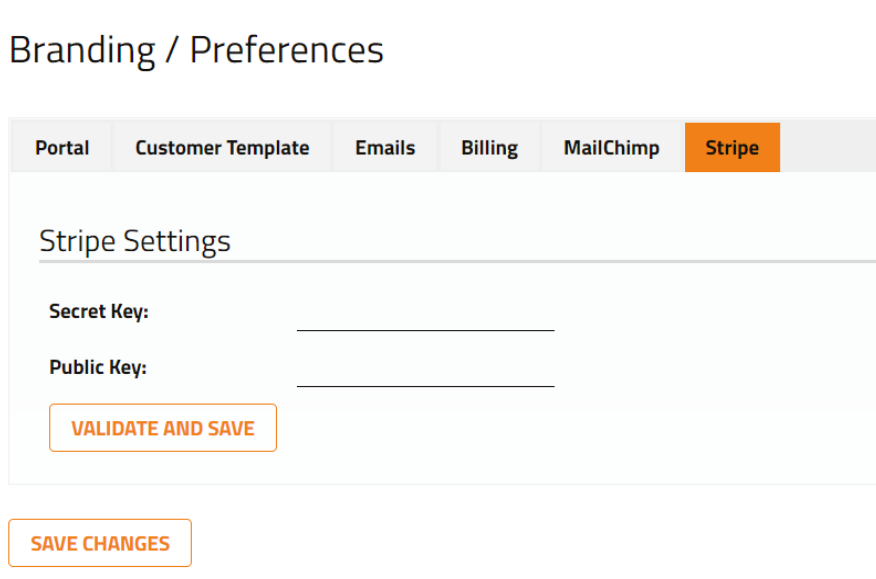 On partner.sipcentric.com, navigate to Branding/Preferences on the left hand side. Then select Stripe.
Please complete the below, including your Secret and Public Key. These are available via your Stripe dashboard, a guide can be found here: https://support.stripe.com/questions/locate-api-keys-in-the-dashboard
Once complete, select VALIDATE AND SAVE to test that the keys work. If these fail to validate an error will appear.
Once this is complete, your customers will now be able to add their card via the portal.