This feature allows the blocking of calls based on the incoming caller ID. Now you can:
Reject Anonymous Callers
Reject calls based on a specific given number or a number pattern (e.g. 0870 xxx).
This is being implemented within the Manager Interface.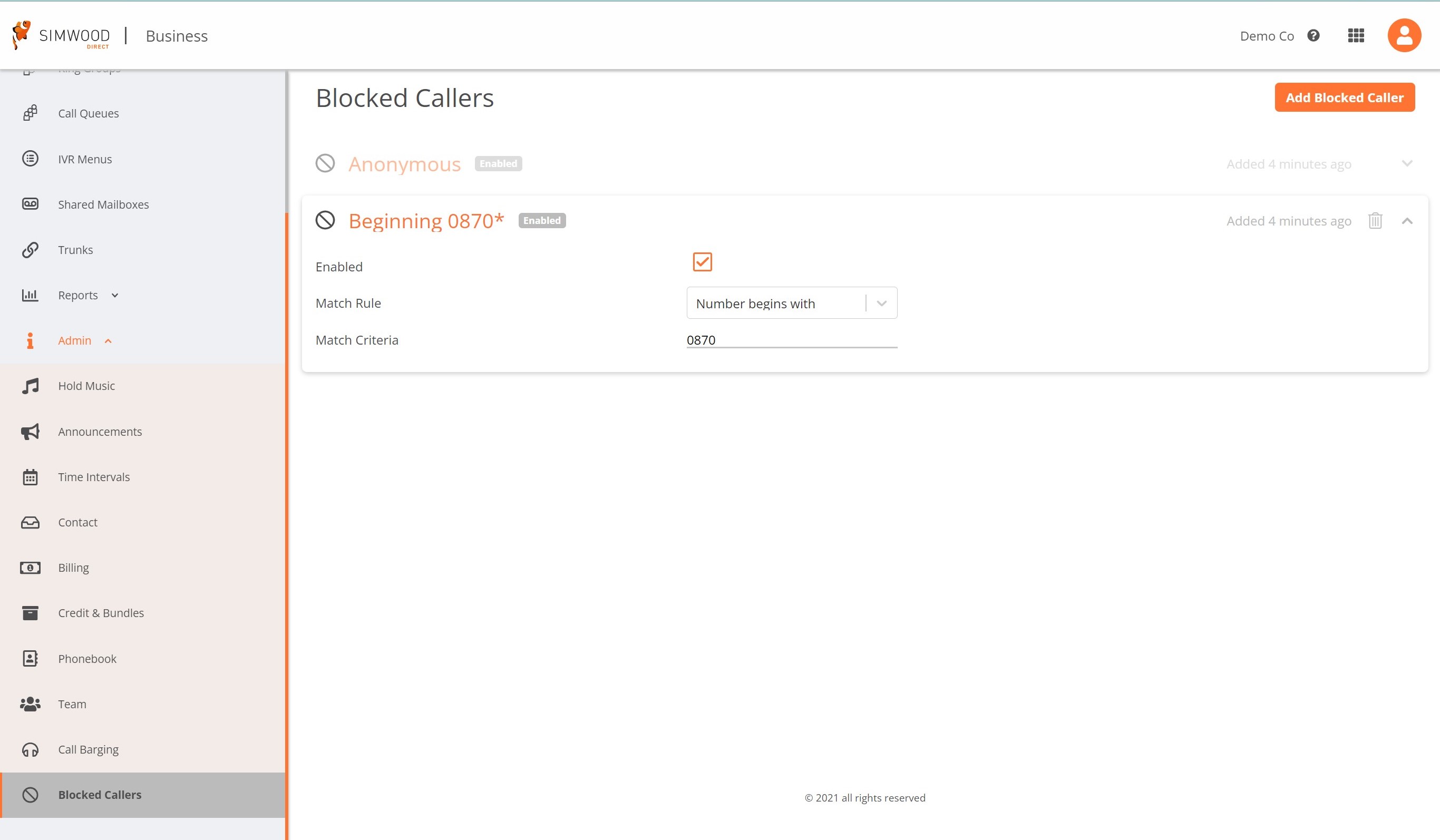 How to implement
1. Within the left hand panel of Management Interface, click on Admin and select Blocked Callers
2. Click the orange Add Blocked Caller button and select from
Match Exact Number to specify a number,
Number begins with to block all calls beginning with numbers such as 0870, or
Anonymous for all calls where the callers number is not shown (presented).
3. Provide the details required in the 2nd box and click the Add button.