Please find below a sample configuration for the 3CX PBX. Please note: we do not support 3CX and the below configuration is provided as is.
Boxed sections represent those that needed to be amended from default in my testing.
General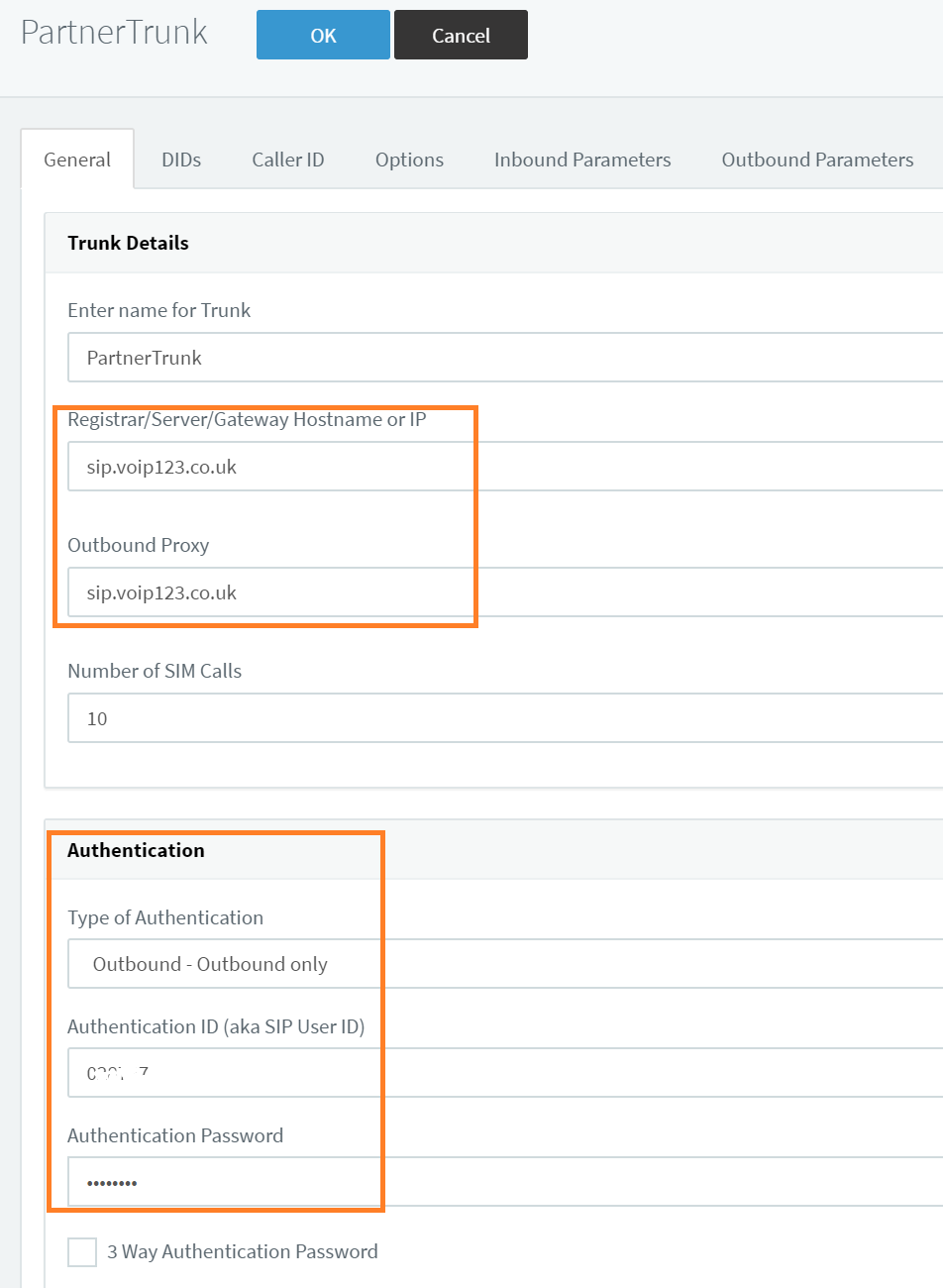 Outbound Parameters (1 of 2):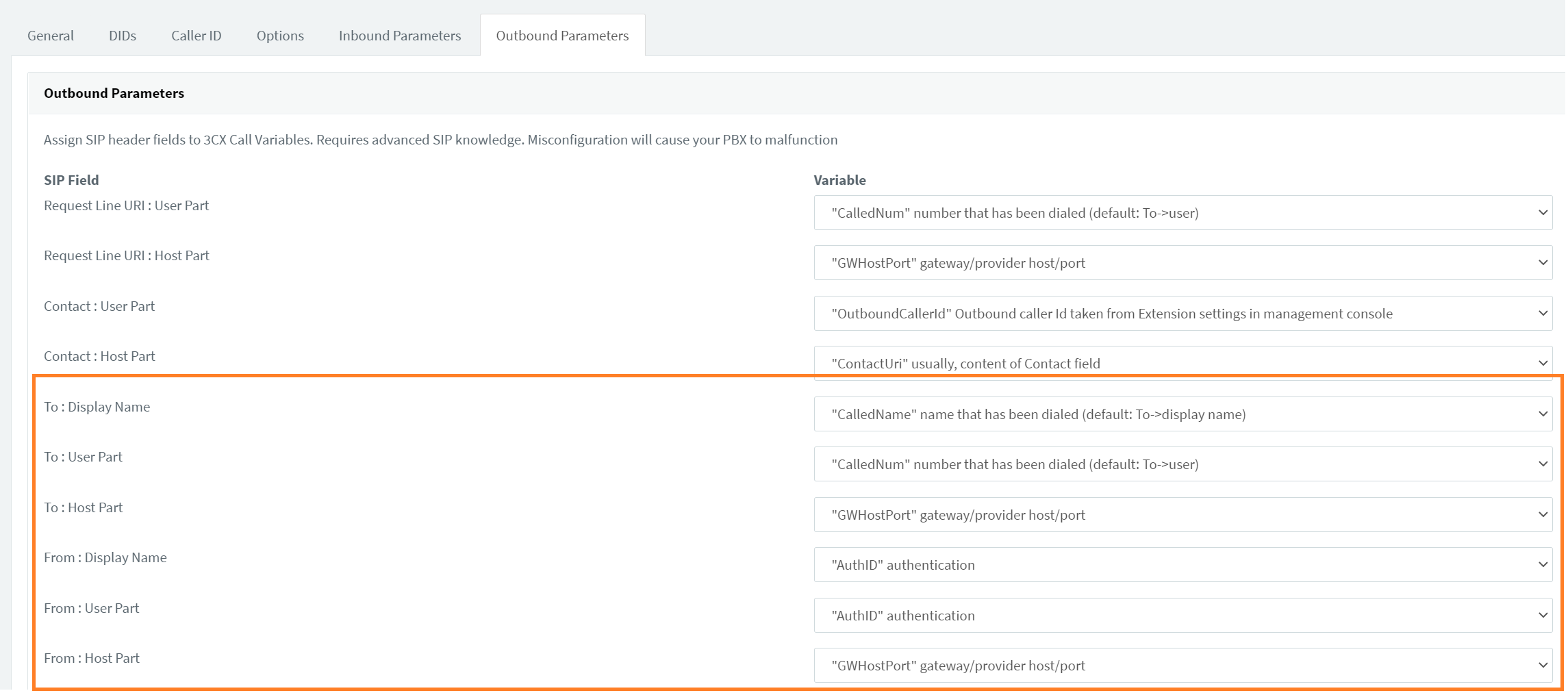 Outbound Parameters (2 of 2):
NB: To change presented number / CLI please ensure each extension is configured with the CLI you would like to display.

Inbound Routing
(Please note, there may be other ways of getting the same result)
Set up Inbound Parameters
Add the numbers to DIDs on the trunk in e164 format (44x for UK, 1x for NANP etc)
Under each extension, ensure you select the Direct Inbound Dialing