All Simwood account holders are set-up with a login for our customer portal at the time of opening an account. If you have not been registered on the portal or have not received an eMail confirming your account details please contact the help desk at:

team@simwood.com
The portal is based entirely on our API and everything you can do in the portal can be done through the API in your own code. The only exception to this is the authentication elements of the portal and some of the graphics; the latter is done by taking the output of the API and running it through publicly available graphic services.
What does the portal do?
Here's an overview of some the functions available in the Portal:
---
View balance information:
And also here: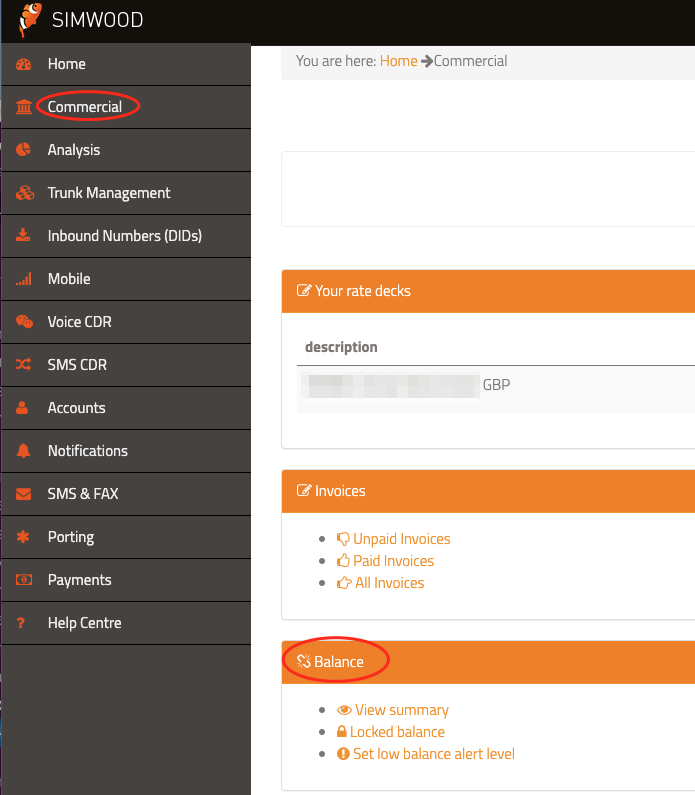 ---
Reconcile prepay credit between dates, i.e. show opening and closing balances with summary movement in between: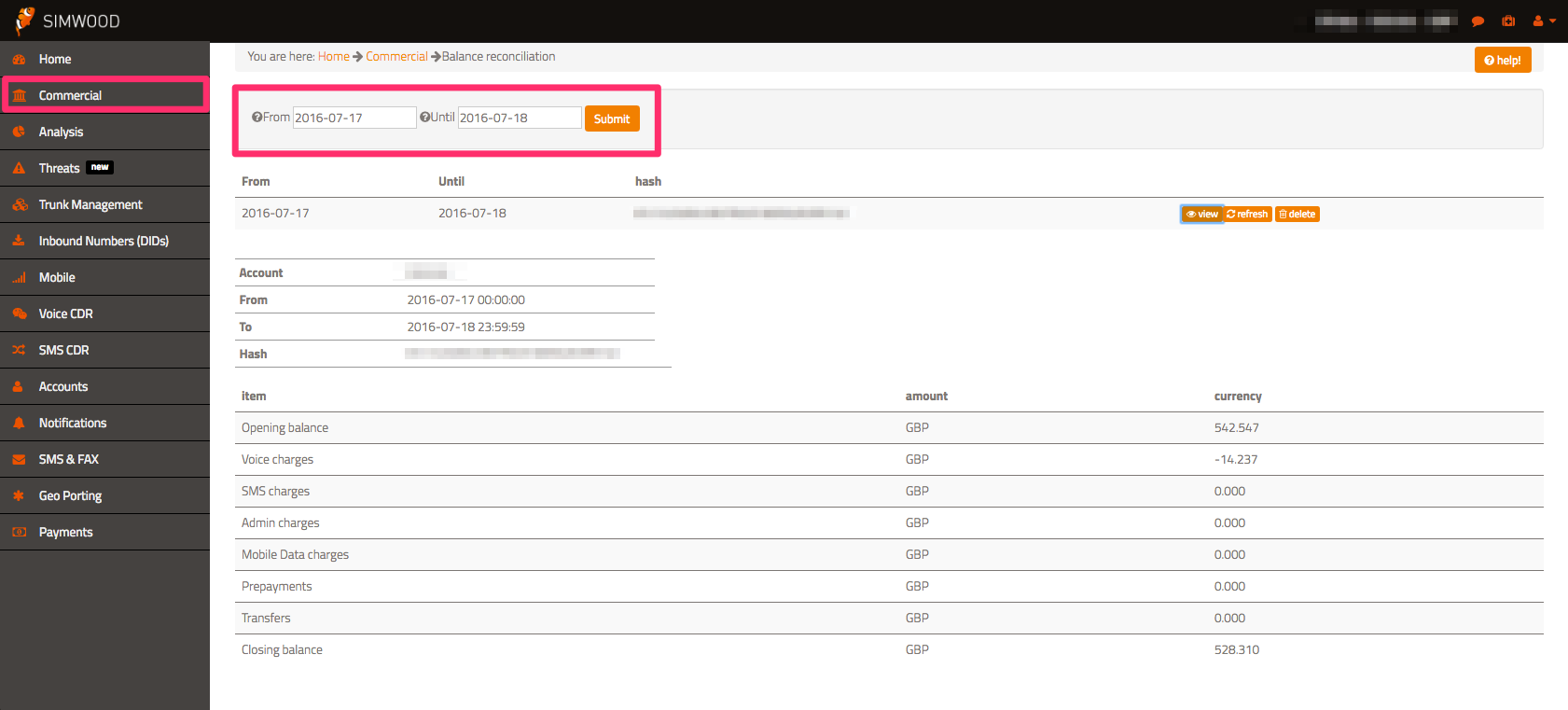 ---
Summarise Daily incoming traffic:

---
Summarise Daily outgoing traffic:

Outgoing Target calls, Target duration and Target cost graphs: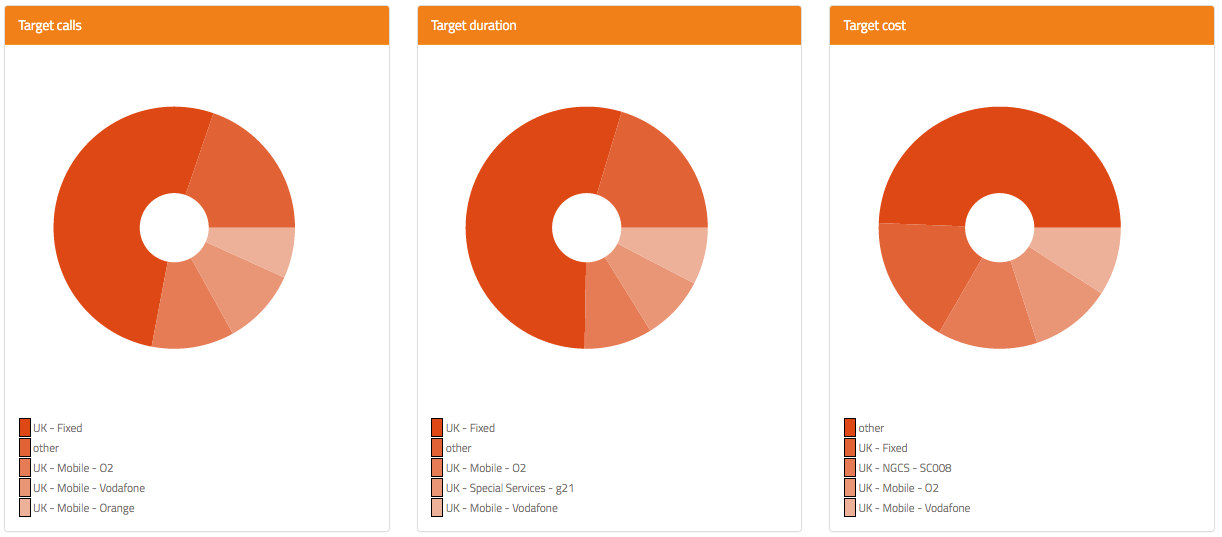 ---
Monitor capacity usage, outbound cost and outbound minutes within the past 24 hrs: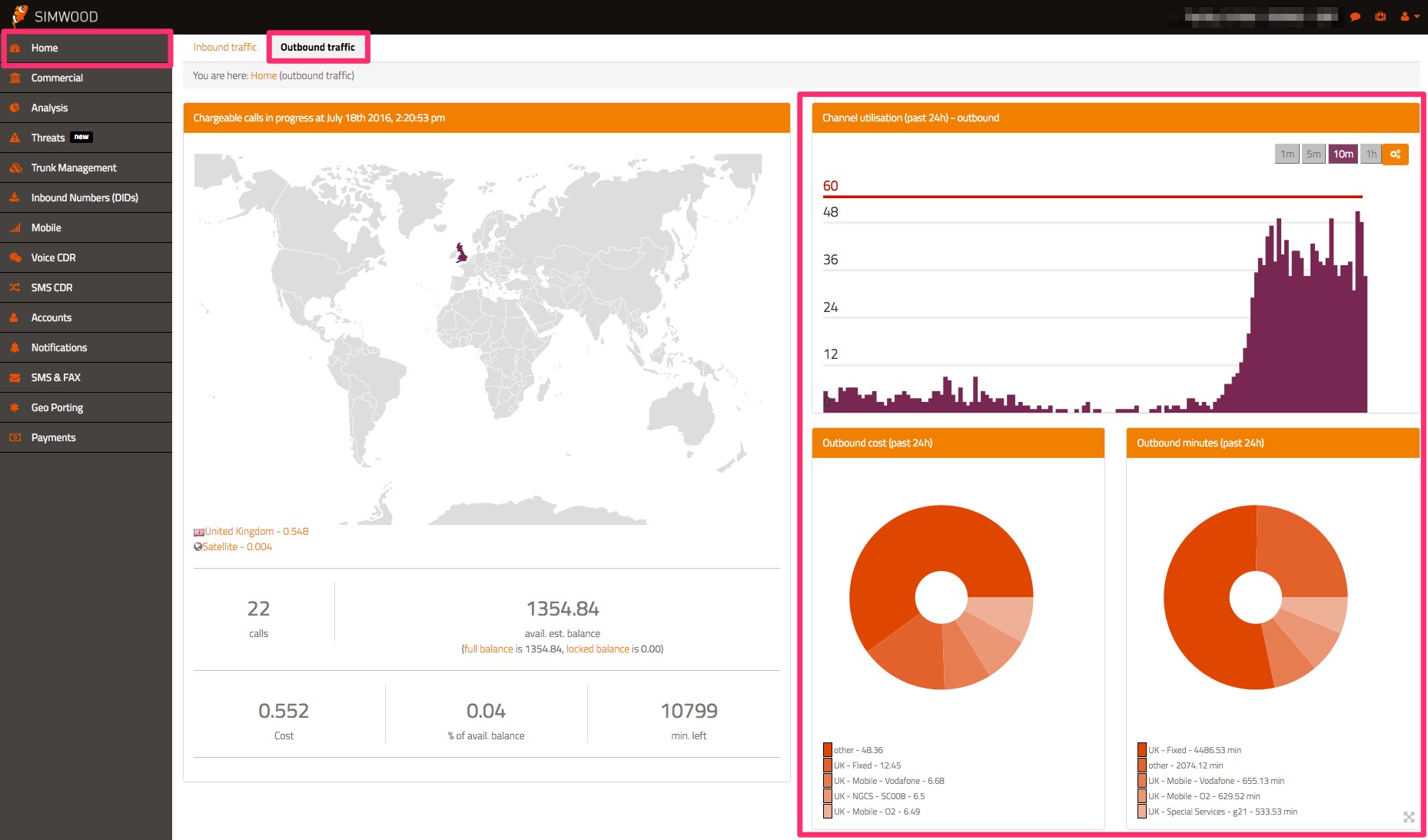 ---
View Voice CDRs and filters:

Download a CDR CSV file:

---
Trunk config: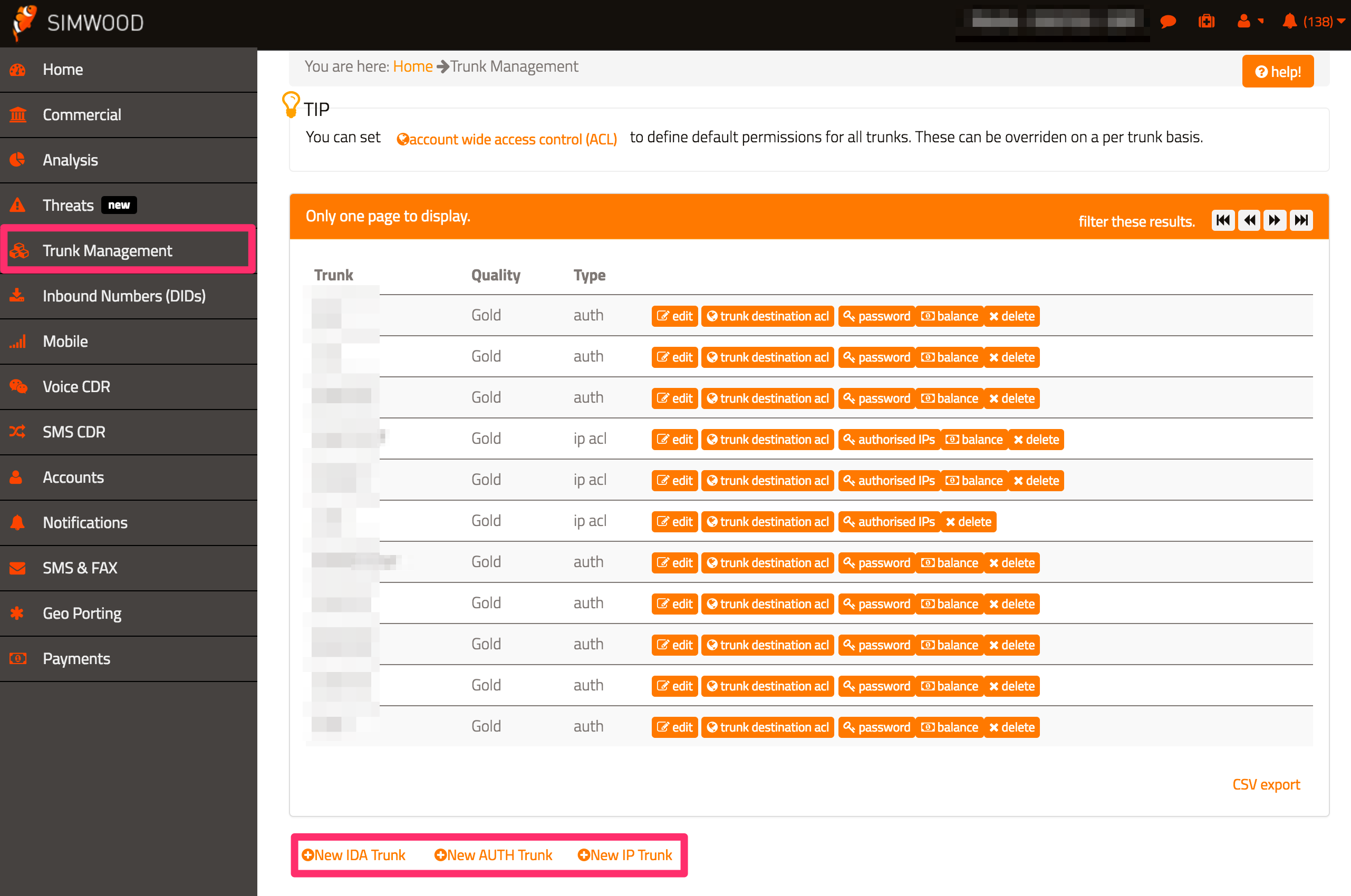 ---
List, search, configure or deactivate numbering:
View your allocated numbers:

Configure:

Example configuration: