CDRs (Call Detail Records) for incoming and outgoing traffic are available in the Simwood portal by following the steps below:
Log into the portal here
Select Voice CDR from the menu options
CDRs for the current day will be displayed, but options can be entered to search via date, trunk, destination etc.
Select the magnifying glass option for more information on that CDR.
Select the CSV export at the bottom of the screen to download the CDRs as a spreadsheet.
These options on the CDR screen can be seen in the screen shot below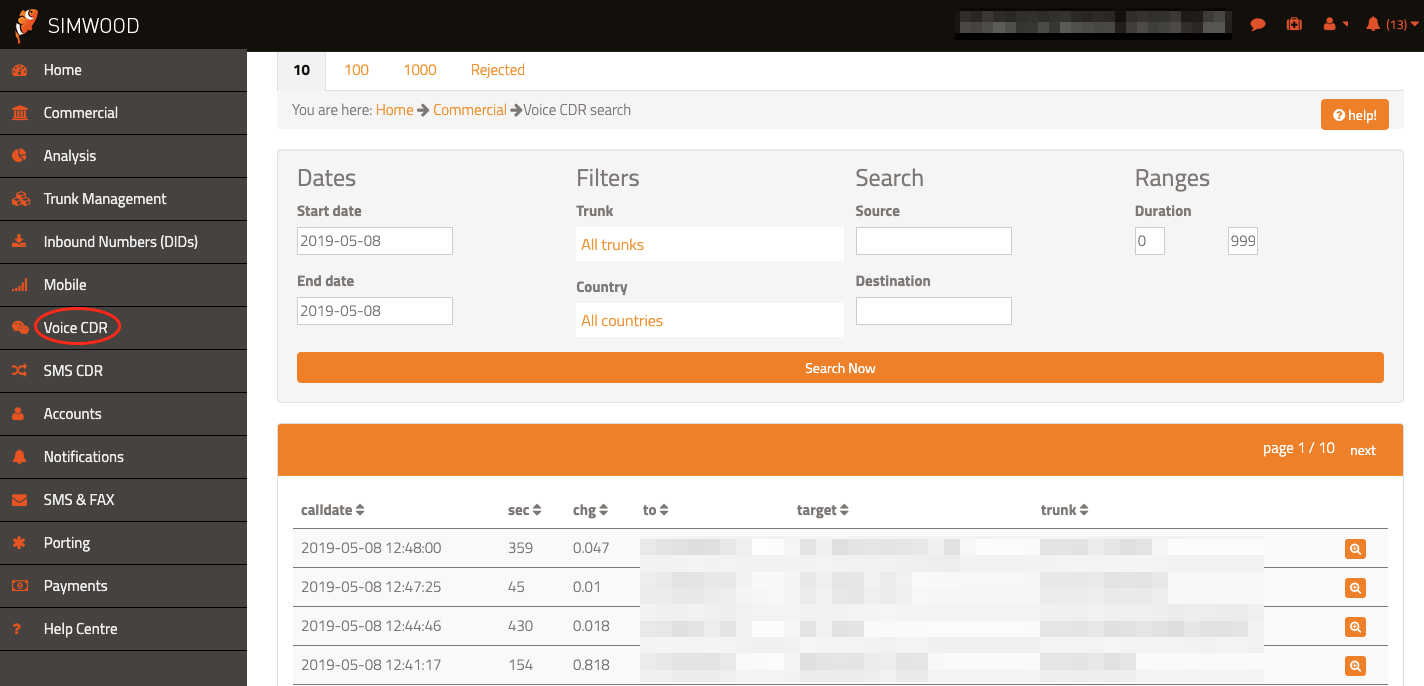 To view the CDRs via the API please see page 25 of the Simwood API documentation which can be downloaded here:
https://support.simwood.com/hc/en-gb/articles/224232167-Simwood-API
You can also view SMS CDRs by selecting the SMS CDR page of the portal by following the steps below:
Select SMS CDR from the menu
View the most recent 10, 100, 1000 or 10000 SMS' sent from your account from the top of the page
Select Daily to view the CDRs from any given calendar day
Click the magnifying glass to view more information on any given record
Use the option at the bottom of the screen to export the CDRs as a CSV file