Branding Preferences allows you to amend some general settings on your partner account.
Portal
The portal address shows you our FQDN for your portal. This is where you would want to point your own CNAME entry to ensure customers are able to reach your site.
This is also where you set links to your regulatory information.
Customer Template
This is where you can set the defaults for new customer accounts (see the Getting Started guide for a bit more information on these individual sections)
Emails
This is where you can configure your SMTP credentials so that we can send emails from your domain on your behalf. We would usually set this during Partner account creation and we would strongly recommend you use a separate email account for this purpose.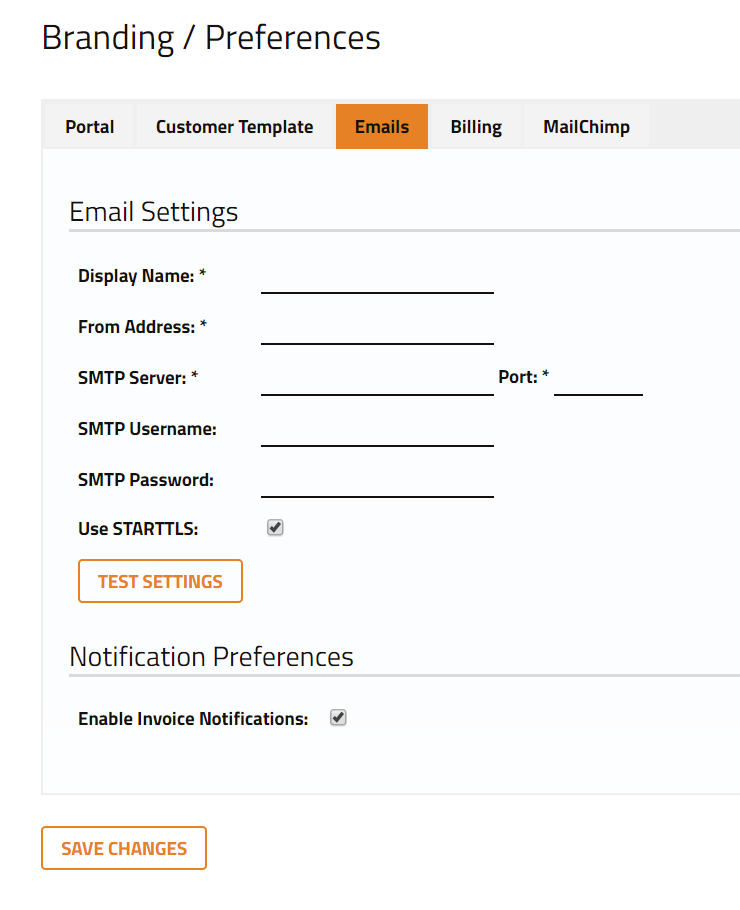 Billing
Here you can set various billing information and information that will appear on your invoices. You can disable the Partner billing system by toggling Enable System Billing
MailChimp
In this section, you can add your customers automatically to a MailChimp list when you create them.