Our Voicemail Transcription Service will work by providing a text interpretation of voice messages left on your customers' shared mailboxes and extensions. This will be received alongside the voicemail file within the voicemail email notification. To accommodate this service, our voicemails will now be delivered in MP3 instead of WAV format. Your customer will receive the following message: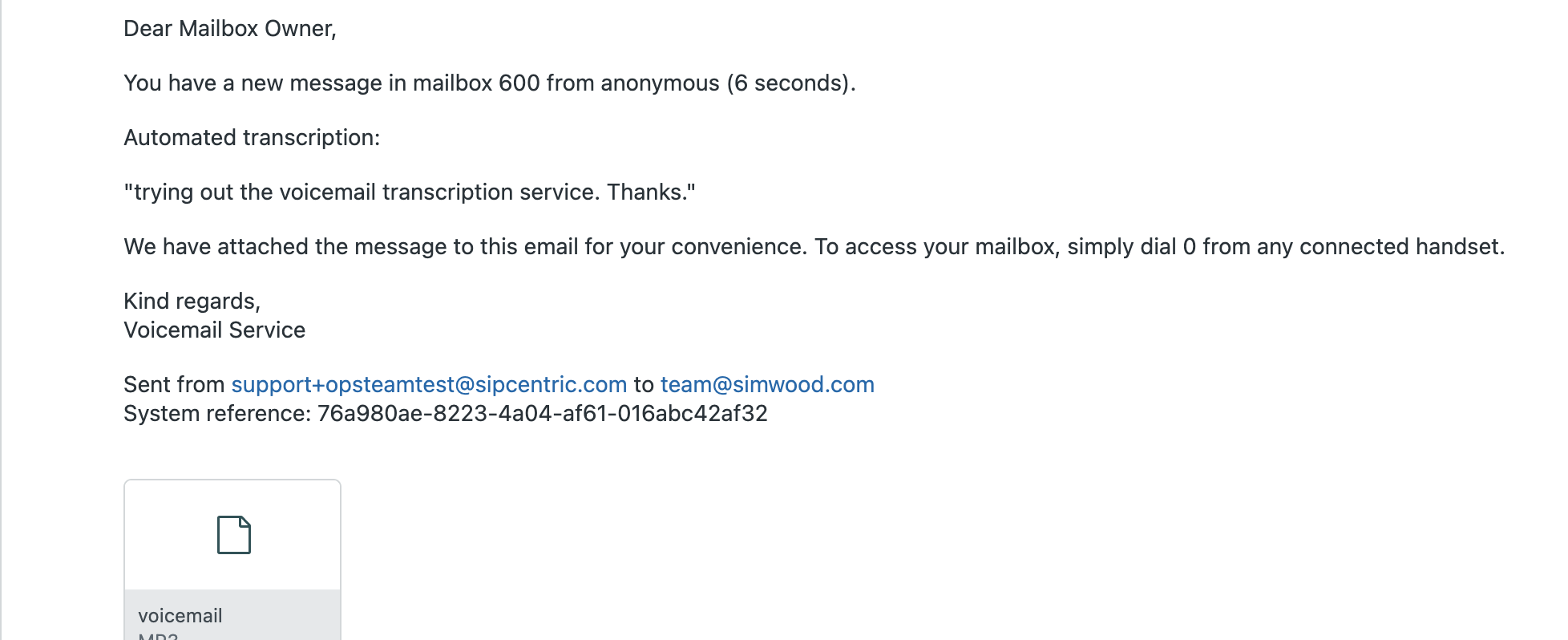 These recordings will have a minimum and maximum recording time, transcribing messages over 3 seconds and under 100 seconds long. Please note, that if your customers receive a 120s voicemail this will not be transcribed, though they will still receive the audio file.
We anticipate this being a valuable service for many of our partners and their customers, especially those in call centres or legal businesses as it will enable quicker and more reliable access to any messages the customer receives, helping customers to improve their efficiency whilst using the platform. If you have any feedback on how you might want to implement this service, or questions, please send an email to: team@simwood.com
There will be a trial period, where this is available to activate for customers on all Partner accounts. At the end of this trial period you will have to opt in to continue receiving this service, for which there will be a charge per message.